Corporate travel demands professionalism, punctuality and a level of comfort that far exceeds what standard transportation services can provide. In such scenarios, opting for a driver service can be the ideal option. Whether you are traveling within your city or from further afield, having a reliable driver service at your disposal can make a significant difference to your overall travel experience. In this ultimate guide, we will walk you through the essential factors to consider when choosing the right chauffeur service for your corporate travel needs, with a special focus on renowned chauffeur services in London.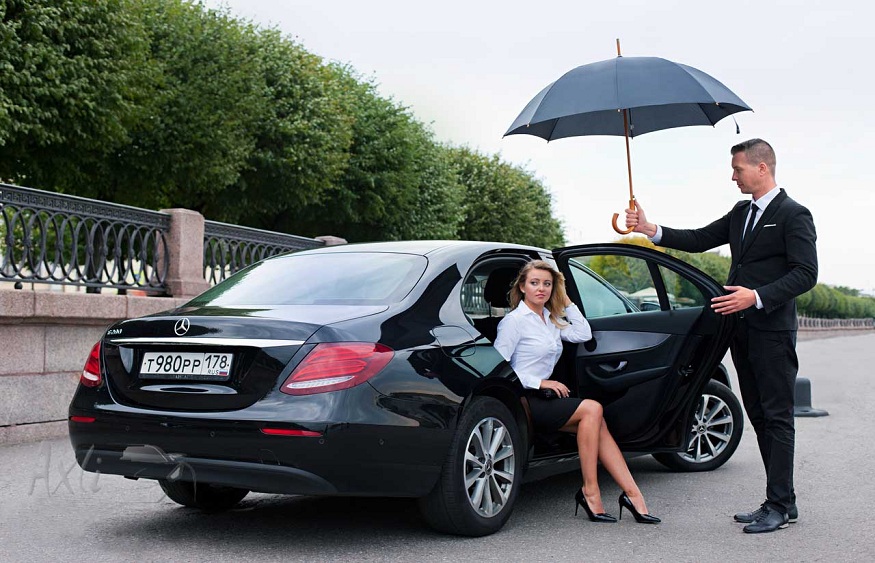 Why Choose a Chauffeur Service for Corporate Travel?
Before delving deeper into the selection process, it is important to understand why chauffeur service is a preferred option for corporate travel. Here are some compelling reasons:
Professionalism: Chauffeurs are trained to maintain a high level of professionalism. They are immaculately dressed and well-versed in customer service etiquette, ensuring that you and your customers are treated with the utmost respect and courtesy.
Punctuality: Chauffeur Services understands the importance of arriving on time, especially for business-related trips. You can rely on them to plan routes, avoid traffic, and make sure you get to your destination promptly.
Safety: Chauffeurs are skilled drivers with an excellent safety record. They are trained to handle various driving conditions, ensuring your safety on the road.
Comfort: Luxury vehicles provided by chauffeur services offer comfort and amenities that make your journey a relaxing and enjoyable experience. You can focus on your work or unwind during your travels.
Productivity: Chauffeur services allow you to work on the go. Many services provide in-car Wi-Fi and amenities that enable you to stay connected and be productive during transit.
Impression: Arriving at your destination in a chauffeur-driven car leaves a lasting impression. It reflects positively on your business and can be a conversation starter during meetings and networking events.
Now that you understand the benefits of choosing a chauffeur service for corporate travel, let's explore the key factors to consider when selecting the right one.
Factors to Consider When Choosing the Right Chauffeur Service
1. Reputation and Reviews
Begin your search by researching reputable chauffeur services in your area or the city you're traveling to. Online platforms and review websites can be valuable resources for gathering information about the company's reputation. Pay close attention to reviews from corporate travelers, as their experiences can give you insight into the service's suitability for business trips.
In the context of London, where corporate activity is bustling, you'll find numerous options for a chauffeur service in London. Look for services with a solid track record of serving corporate clients and read their reviews to gauge their reliability and professionalism.
2. Fleet and Vehicle Options
The type of vehicle you choose should suit your specific needs. Consider the number of passengers, luggage and level of comfort required. Chauffeur services typically offer a wide variety of vehicles, from executive sedans to luxury SUVs and even high-end mini buses. Make sure the service can provide a suitable vehicle for your corporate travel needs.
In London, where style and luxury often go hand in hand with business, you can expect to find a plethora of high-quality vehicle options to suit your preferences when you opt for a chauffeur service in London.
3. Licensing and Insurance
A legitimate chauffeur service should have all the necessary licenses and insurance in place. Confirm that the chauffeurs are certified and experienced. This not only guarantees your safety but also ensures that you are complying with local regulations, which is especially crucial in cities like London.
4. Chauffeur Qualifications
The chauffeur is the face of the service, so their qualifications and demeanor matter significantly. They should be well-trained, possess excellent driving skills, and have knowledge of the local area. A knowledgeable chauffeur can navigate through traffic and choose the best routes to get you to your destination on time.
5. Price Transparency
Ensure that the chauffeur service provides clear pricing without hidden fees. Inquire about any additional charges for waiting time, luggage handling, or tolls. A reliable service will provide you with a detailed breakdown of costs before your journey.
6. Reservation Process
The reservation process should be straightforward and efficient. Look for services that offer online booking options, so you can easily schedule your trips in advance. This feature is particularly helpful for corporate travelers who often have tight schedules.
7. Customer Service
Exceptional customer service is vital when choosing a chauffeur service. You should be able to reach their support team at any time, and they should be responsive to your requests. Efficient communication is crucial for managing any changes to your itinerary.
8. Amenities
Consider what additional amenities the chauffeur service offers. Features like in-car Wi-Fi, refreshments, and privacy screens can enhance your travel experience and help you stay productive while on the move.
9. Reliability
Punctuality is of the utmost importance in corporate travel. A reliable chauffeur service should have a track record of on-time arrivals and departures. You can check with previous clients or read reviews to verify their reliability.
Conclusion
Selecting the right chauffeur service for your corporate travel is an important decision that can have a significant impact on your overall experience. Prioritize factors like reputation, fleet choice, driver qualifications and customer service to ensure a smooth and stress-free journey. When you're in a bustling city like London, opting for a chauffeur service in London can help your travel experience match the sophistication and pace of the city, ensuring that your business endeavors are successful and memorable.
Remember that corporate travel is about making a statement, and the right chauffeur service can do this.